SEO - An Important Missing Piece From The Puzzle
You have a perfect professional website, amazing products and services, passion for serving your clients, a good amount of money going towards advertisements and a desire to see your business grow. And yet, no new clients are able to find your products and services?
Have you ever wondered why your hard work is not paying off? Let us uncover the missing ingredient that will make this juicy recipe work wonders for your business.  It's called Search Engine Optimization.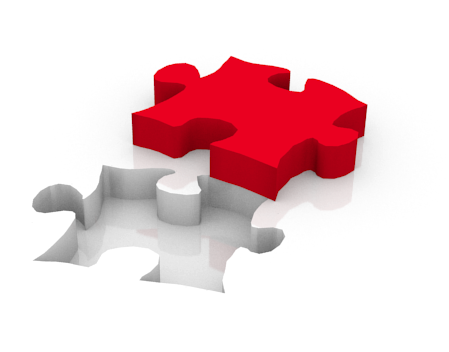 What Can SEO Do For Your Business?
Search engine optimization makes your business findable by your prospective clients and converts the online browsers into your clients. Let's not turn a deaf ear to this rewarding technology as it helps with :
Building credibility for your business

Gives you much deserving professional exposure on the internet

Lets you dominate your competition by ranking higher on search engines like Google and Bing

Generate leads and conversions
Web design combined with SEO is the only way to develop stylish and intelligent websites.
SEO requires consistent, long-term planning to win a page one ranking. It is a seed that needs to be sowed and nurtured before reaping the benefits. To continue enjoying it's fruit, a proper investment planning is highly recommended, else the benefits will be short-lived and would eventually cost more to start afresh.
SEO results will start to show in three to six months from inception. To bring more traffic to your website while this seed is being nurtured we can setup the following venues to bring traffic to your website: